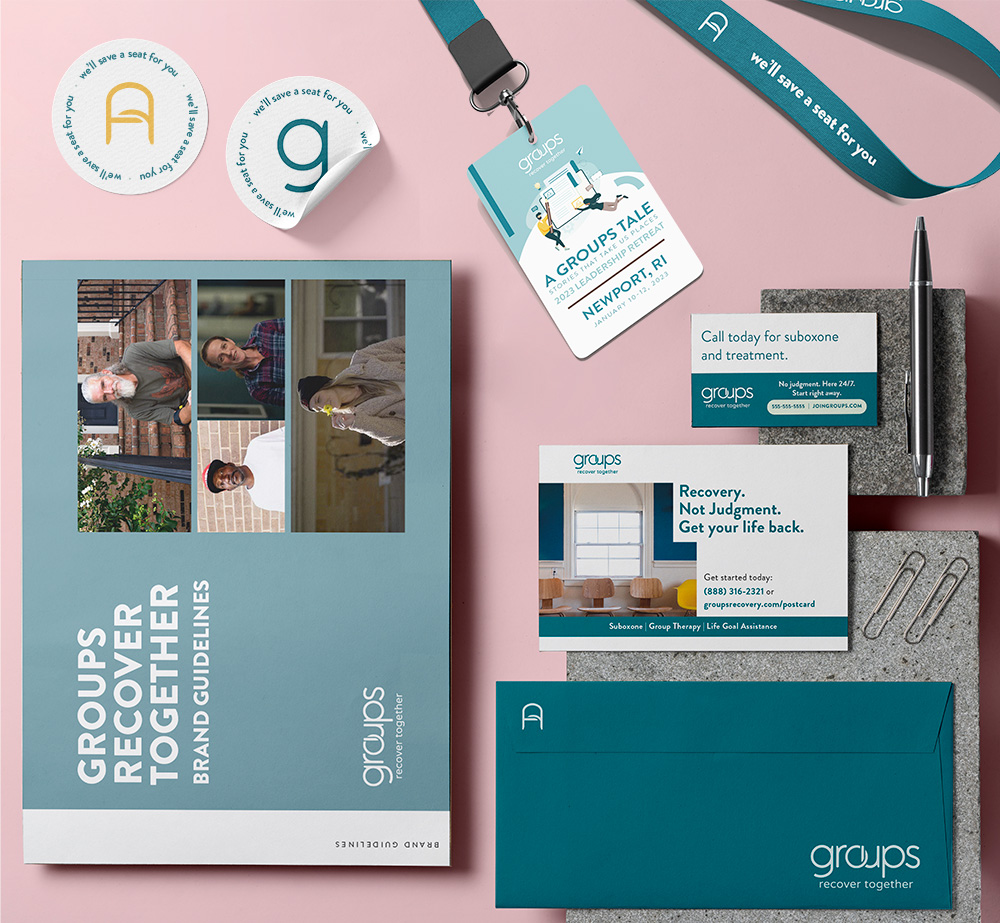 The First Step of a Rebrand – Listening
Even though branding is important to every business, it's often hard for them define what that brand is. It's easy to focus on the logo or the color palette, but there is so much more to a company's brand. It is in their image, the shorthand used to communicate to their customers, the promise they make every day with their products or services.
A rebrand is a process. It's an opportunity to define exactly who your brand is – what is the brand personalty? voice? writing style? There are important steps to get to these definitions, and the first step is the most important – listening.
By listening I learn the most important things – what does the company leadership think our brand is and what do our customers think? Without this step we are simply picking color swatches at random without thinking about our goals, our customers' needs, and how we can communicate our services to them.
For this brand refresh at Groups Recover Together, I held focus groups to build this foundation. Here is an infographic I created to share the focus group results:

Continue reading about the branding process here. Or take a look at some rebranding results:
Groups Recover Together Brand Refresh
Rebranding AuctionNinja
Greater Pleasant Ridge Democrats Branding
Campaign Branding for St John's Cathedral in Denver, CO
Mlady's Coutorier Branding and Logo Design
Anne Schuster Massage