Mobile-First Website Redesign
More than half of any website's traffic is viewed on mobile – and often more depending on your specific industry and audience. In the case of joingroups.com, mobile visitors accounted for 65%. So a mobile-first design was a must when planning for a rebranded website and transitioning from squarespace to wordpress.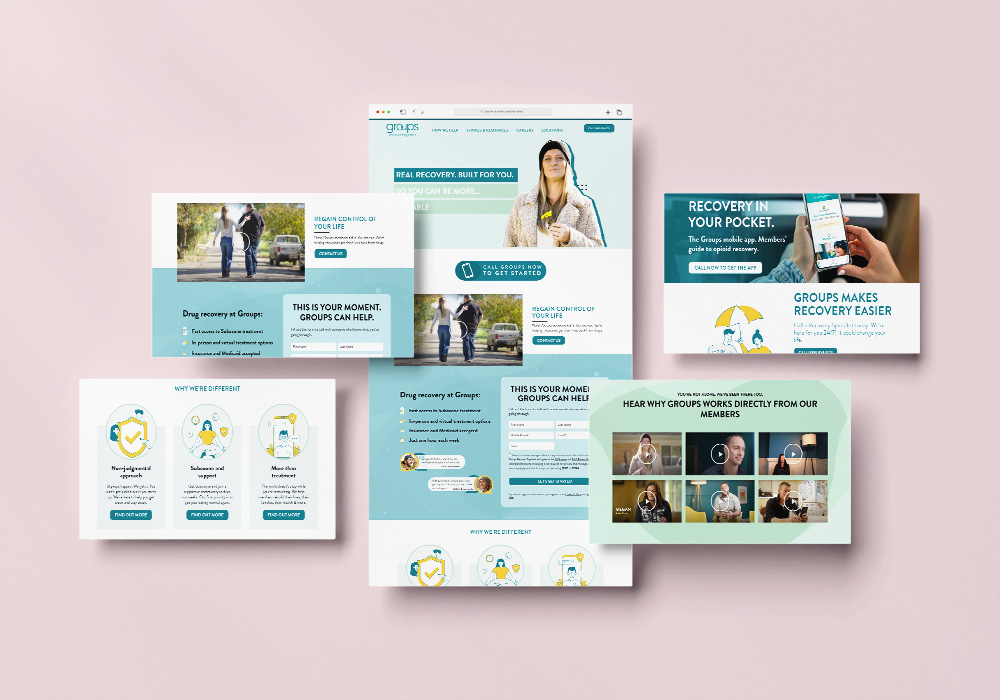 The user experience, no matter what device is used to get there, was top of mind in this project. The previous website had been trying to talk to too many different audiences – which resulted in not reaching any of them. As part of the entire brand refresh project, the website was updated to match the new branding, to focus on one audience (prospective members), and easily offer the information people are looking for.